Project examples
CryoAction has great experience in delivering cryotherapy into sports clubs. Working with a number of the world's top sports clubs, CryoAction has delivered complete cryotherapy chamber solutions to enable large numbers of players to be treated at once.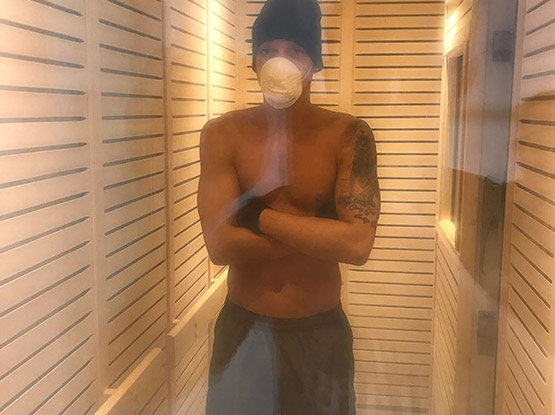 Integrated cryotherapy chambers
Leading English Premier League club, Arsenal FC appointed CryoAction to deliver a 5-6 person cryotherapy chamber at their training ground as part of a major redevelopment. A former shower block was designated and the CryoAction in-house design team created a solution to develop the space for its optimum use in conjunction with the club's architects. The cryotherapy chamber was installed over a 10 day period by CryoAction's engineering team and was fully operational in time for the commencement of the new season. The chamber has now been fully integrated into the club's recovery protocols and is in use by Arsenal's first team, U-23, academy and ladies teams.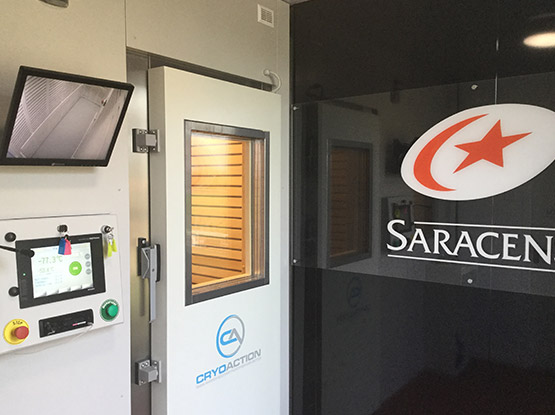 Transportable cryotherapy chamber
Top English Premiership rugby club, Saracens FC appointed CryoAction to deliver a transportable solution at their training ground. A transportable solution was practical as the space in their current centre was fully utilised and the club is planning a relocation to a new facility in the future. An appropriate site was identified, close to the changing area and physiotherapy suite. CryoAction prepared the transportable unit in our manufacturing facility with the outer skin being rendered in club colours with graphics applied internally and externally. The transportable facility included a fully functioning 3-4 person cryotherapy chamber, a fitted changing area and a separate technical room. The transportable cryotherapy chamber was lifted into place by a crane and has been fully integrated into the club's daily fitness and recovery routines.
CryoAction has undertaken many projects of these and similar situations around the world.
Prior to undertaking the project, CryoAction personnel will draw up a full specification and project plan for agreement.

A project manager will be appointed as the dedicated point of contact for the project.

The project manager will liaise with all the required parties and reported to the client or appointee.

The project manager will be on site throughout the installation process.

On completion, the project will be signed over and a commissioning protocol completed.